gama consulting had the pleasure of providing engineering services for this stunning architectural home set in the Adelaide Hills.
Due to the unique site location and the client's desire for sustainable construction, gama consulting was able to contribute towards the architect's vision with a series of hybrid engineering designs.
The pitched skillion roof, mixed construction using rammed earth walls and extensive glazing meant that a structural steel skeleton with complex subfloor and roof bracing diaphragm action was needed allowing the architect's design intent to be achieved.
The footings comprised of a standard peer and beam design along with suspended concrete slabs which were required as a result of approximately four metres of cross pull, creating a cost-effective design solution.
A series of complex retaining walls due to the nature of the sloping site and finished floor and paving levels were a large consideration for this project.
gama consulting services included:
Structural inspection report and structural review
Footing construction report
Site soil investigation
Wind load assessment
Footing inspections (trench and steel).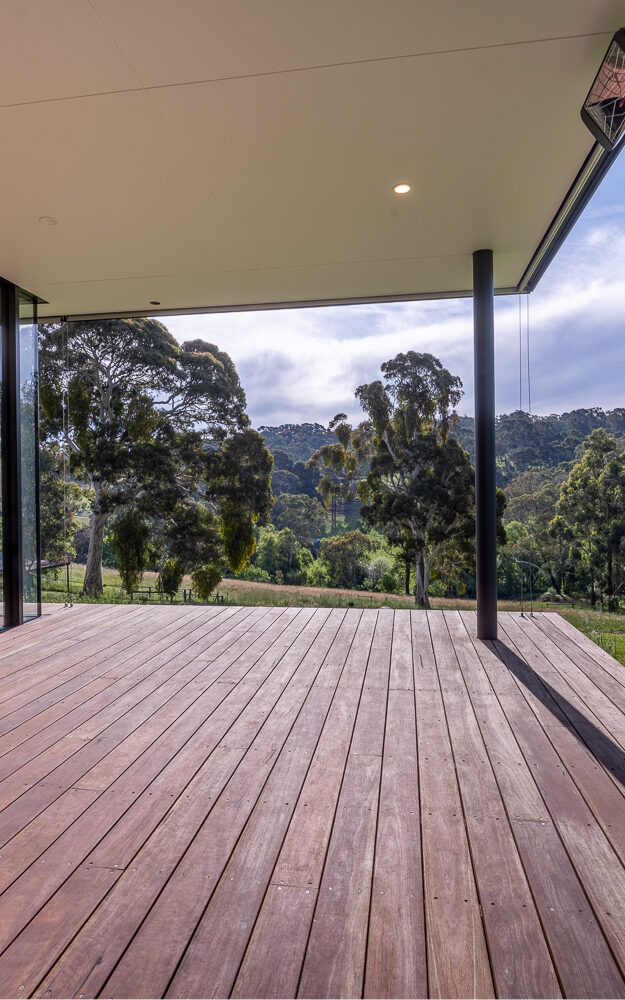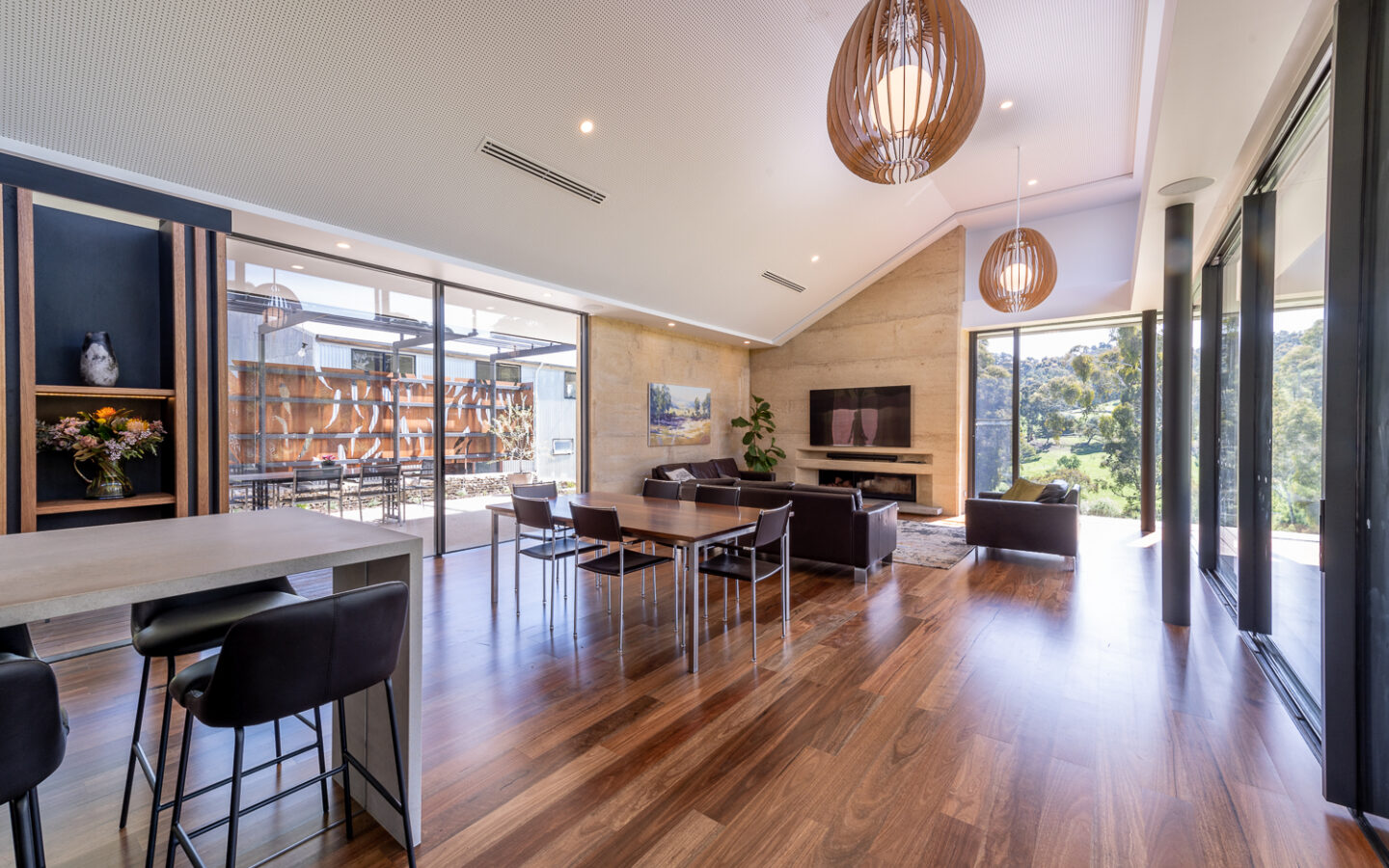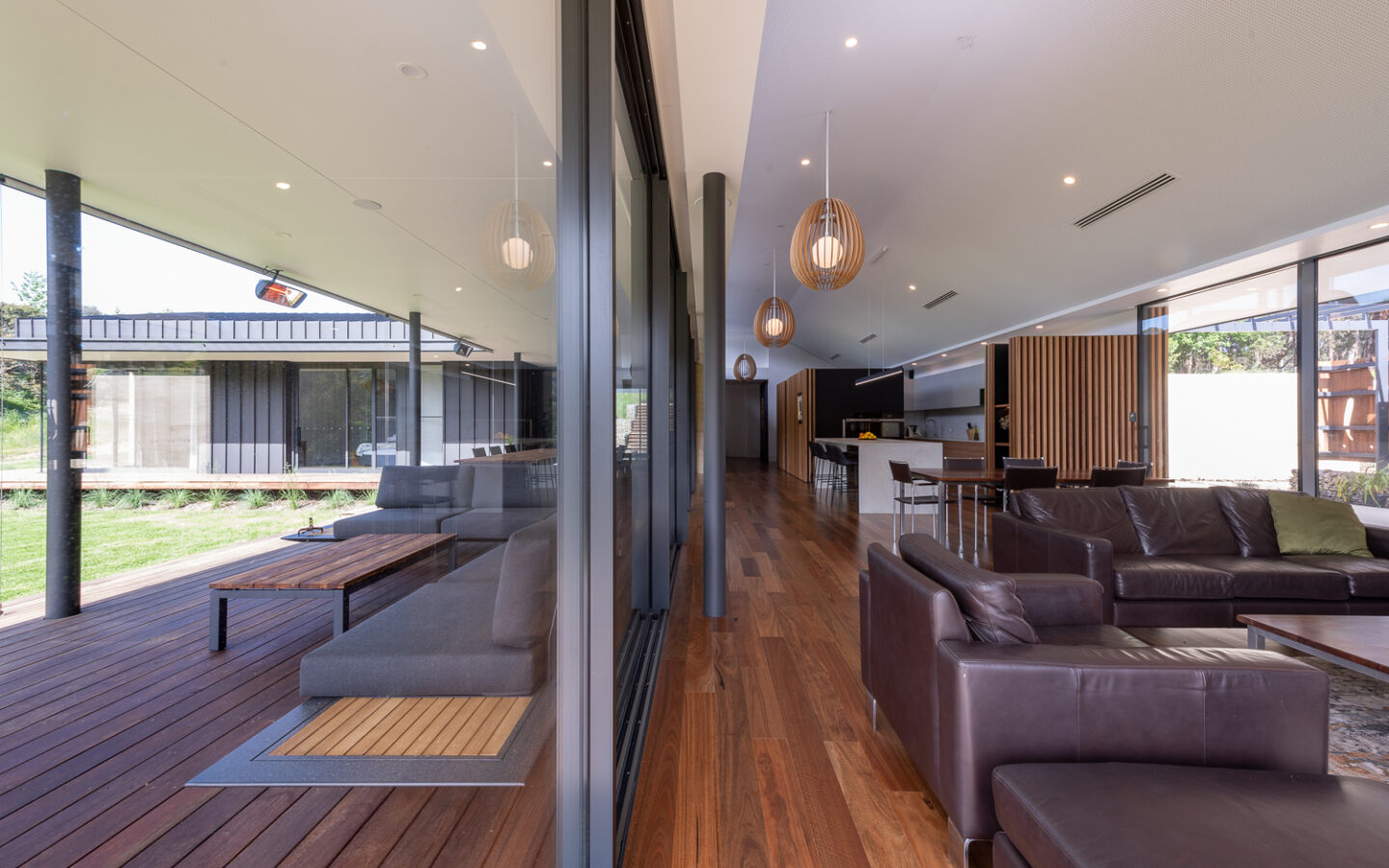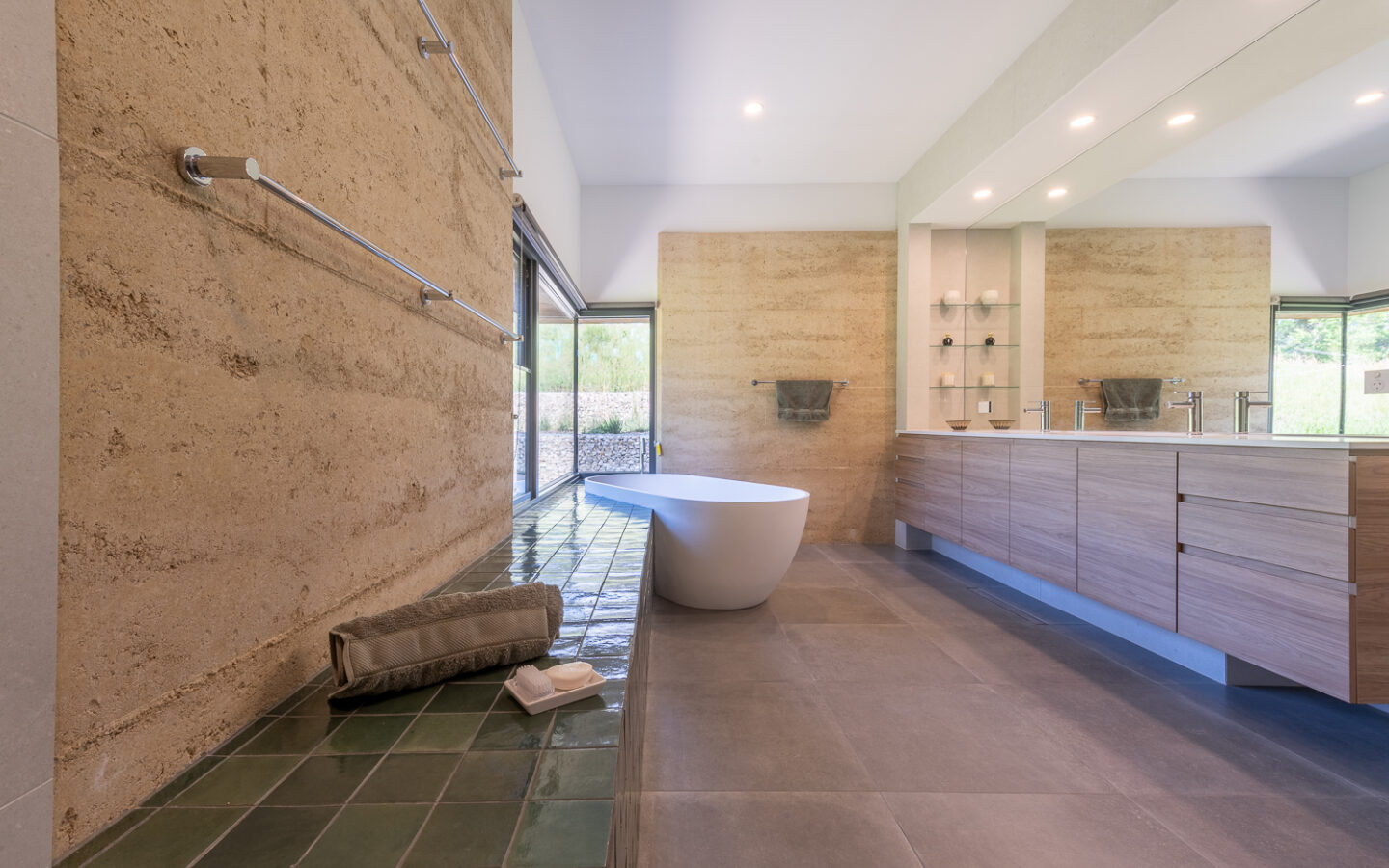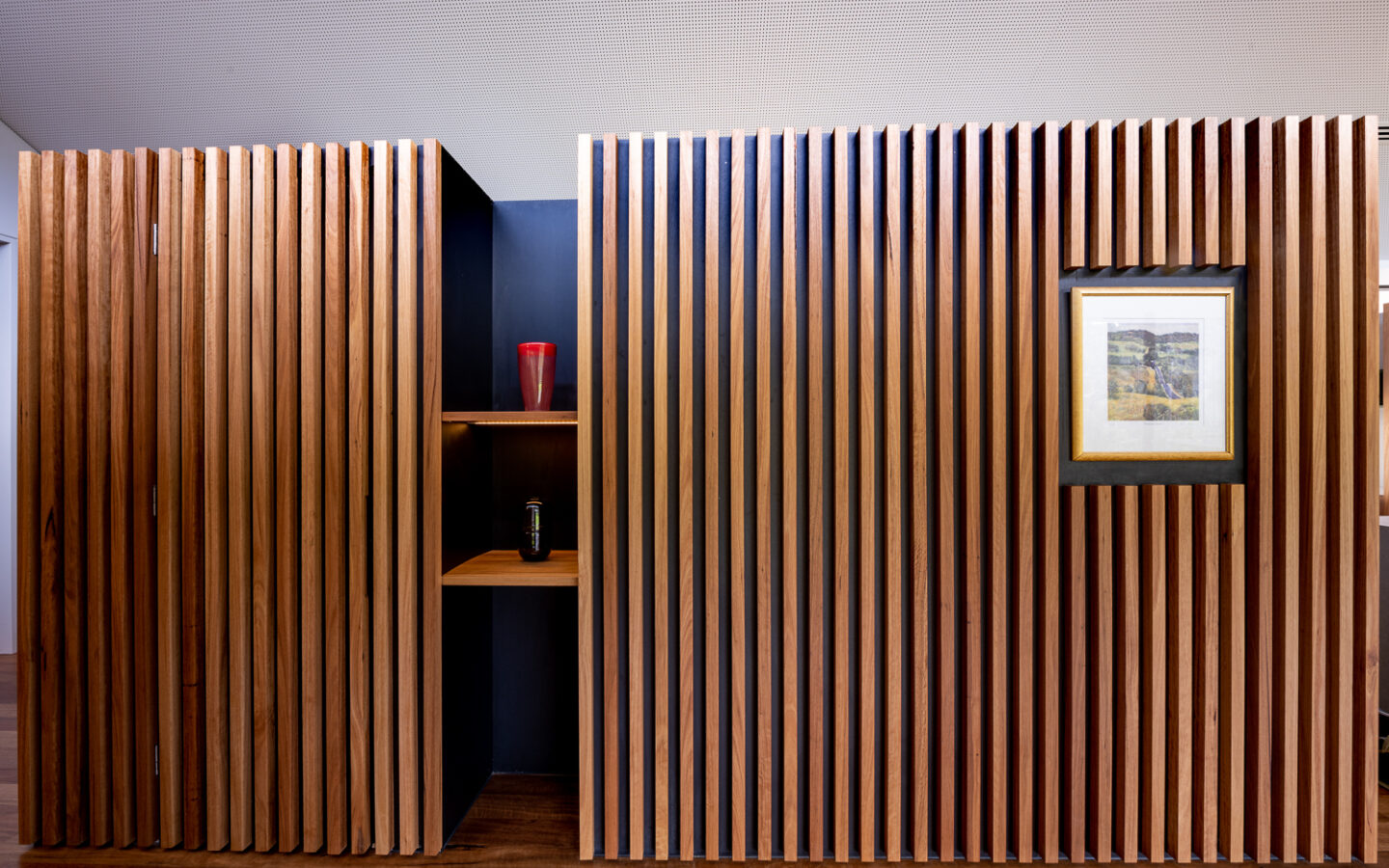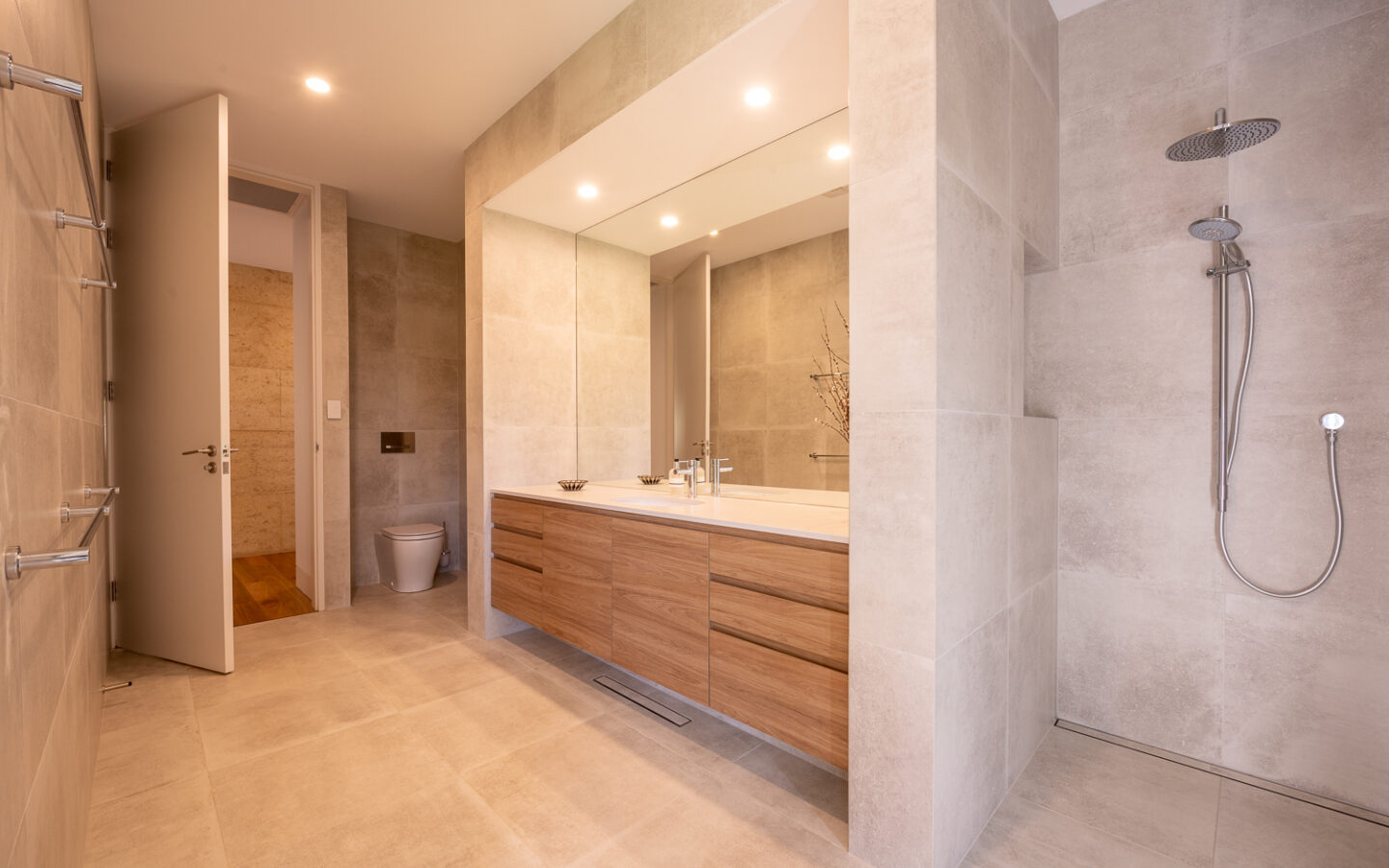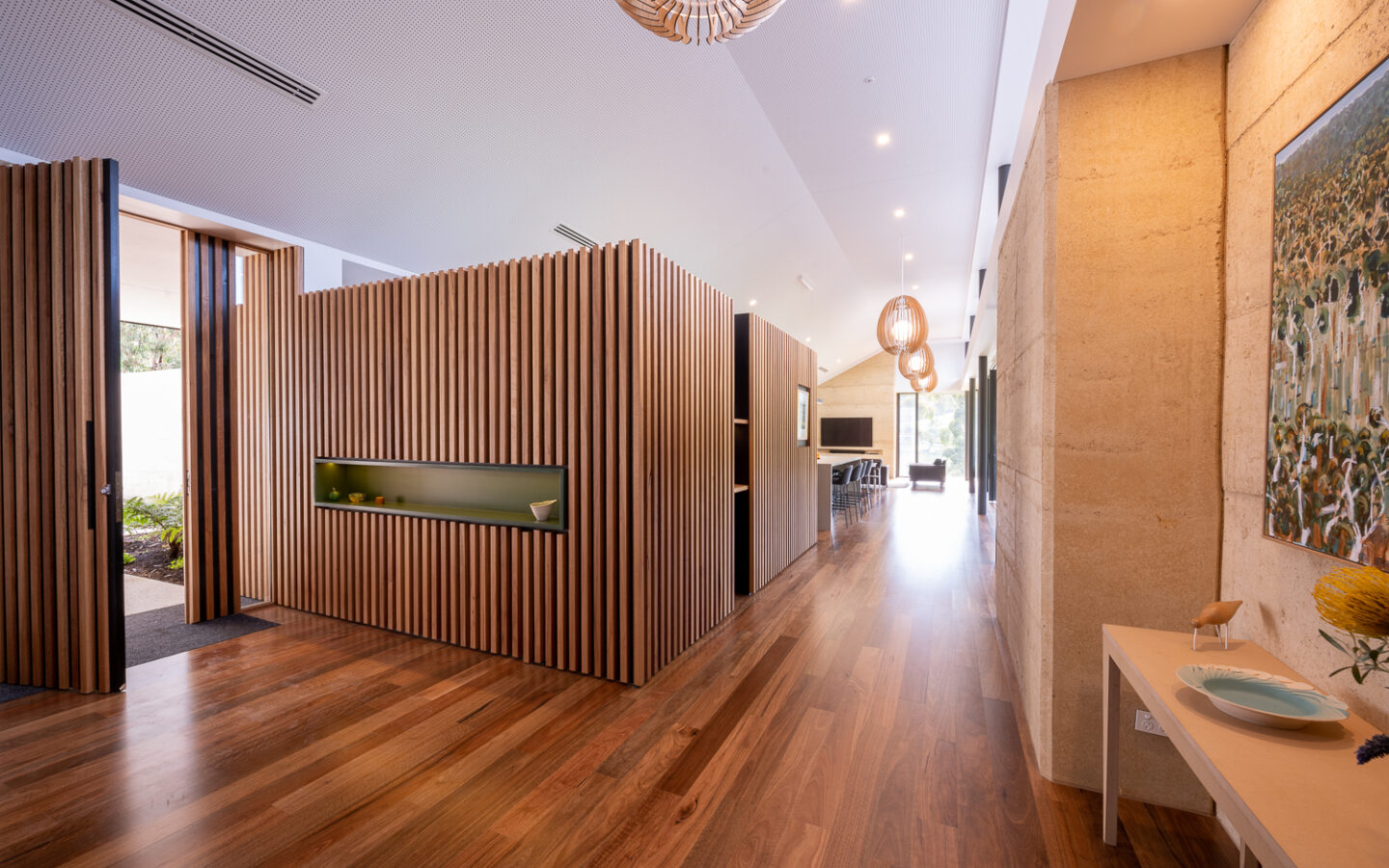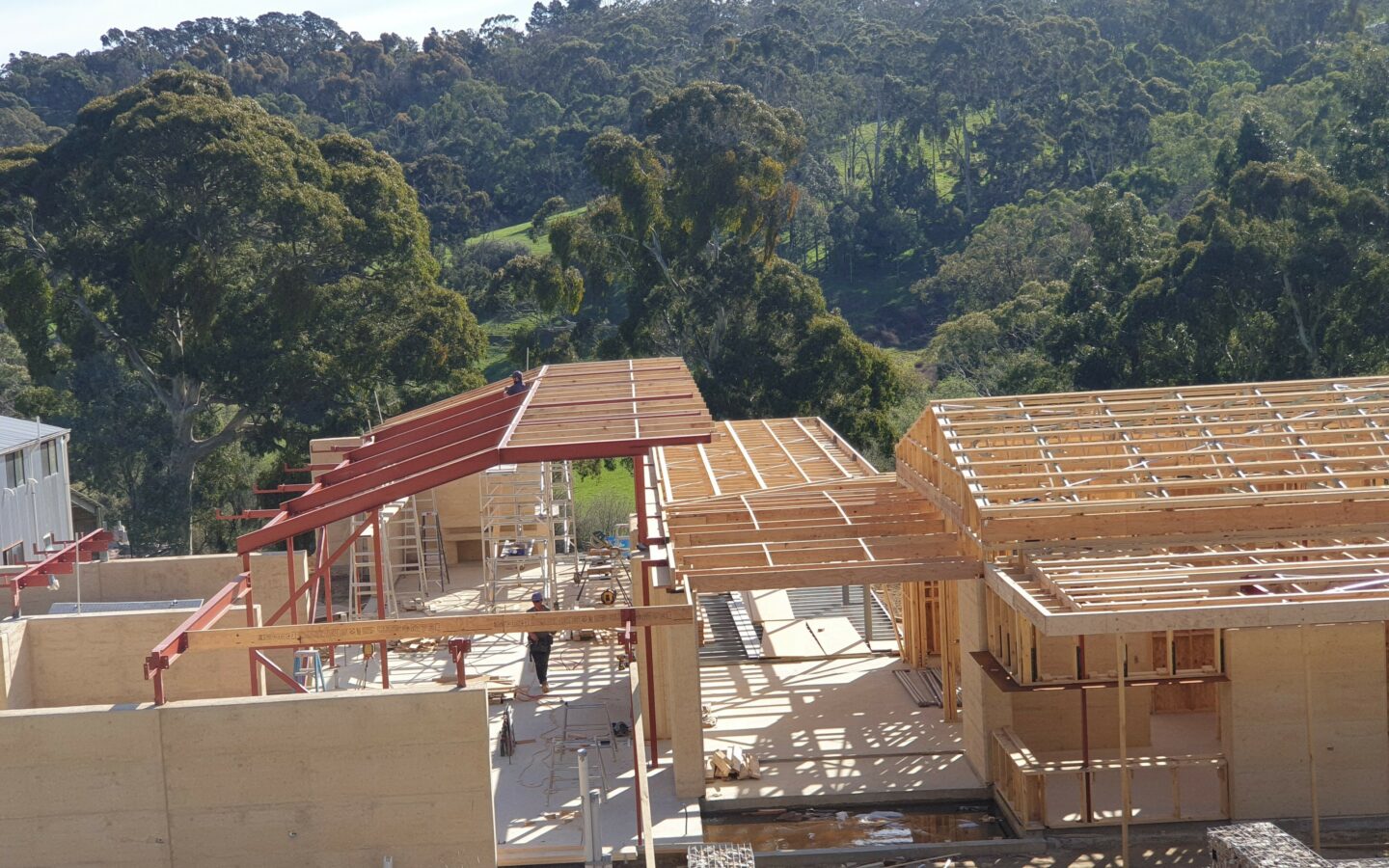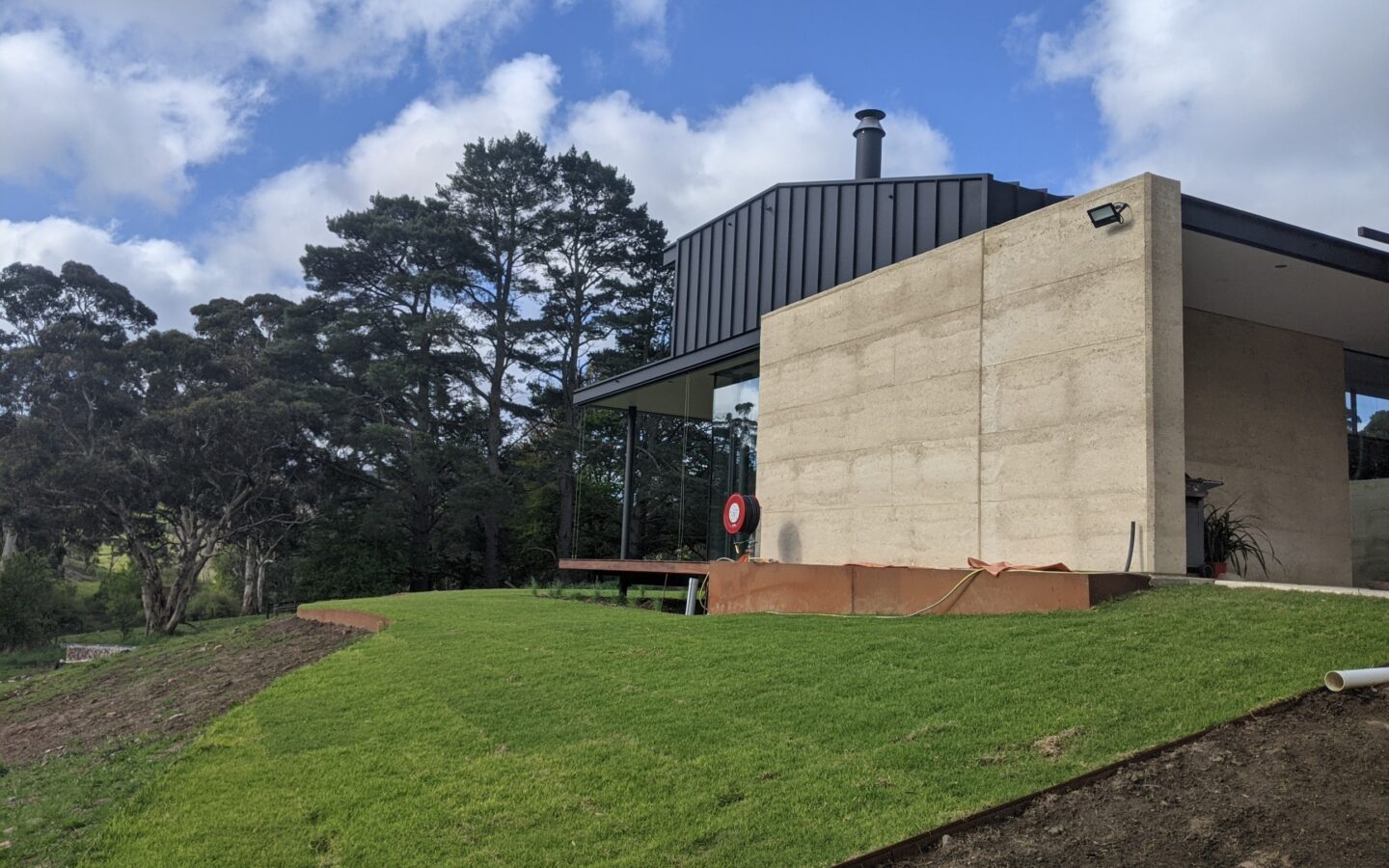 Learn more about gama consulting's suite of engineering services
Get in touch