Celebrating staff achievements on International Women in Engineering Day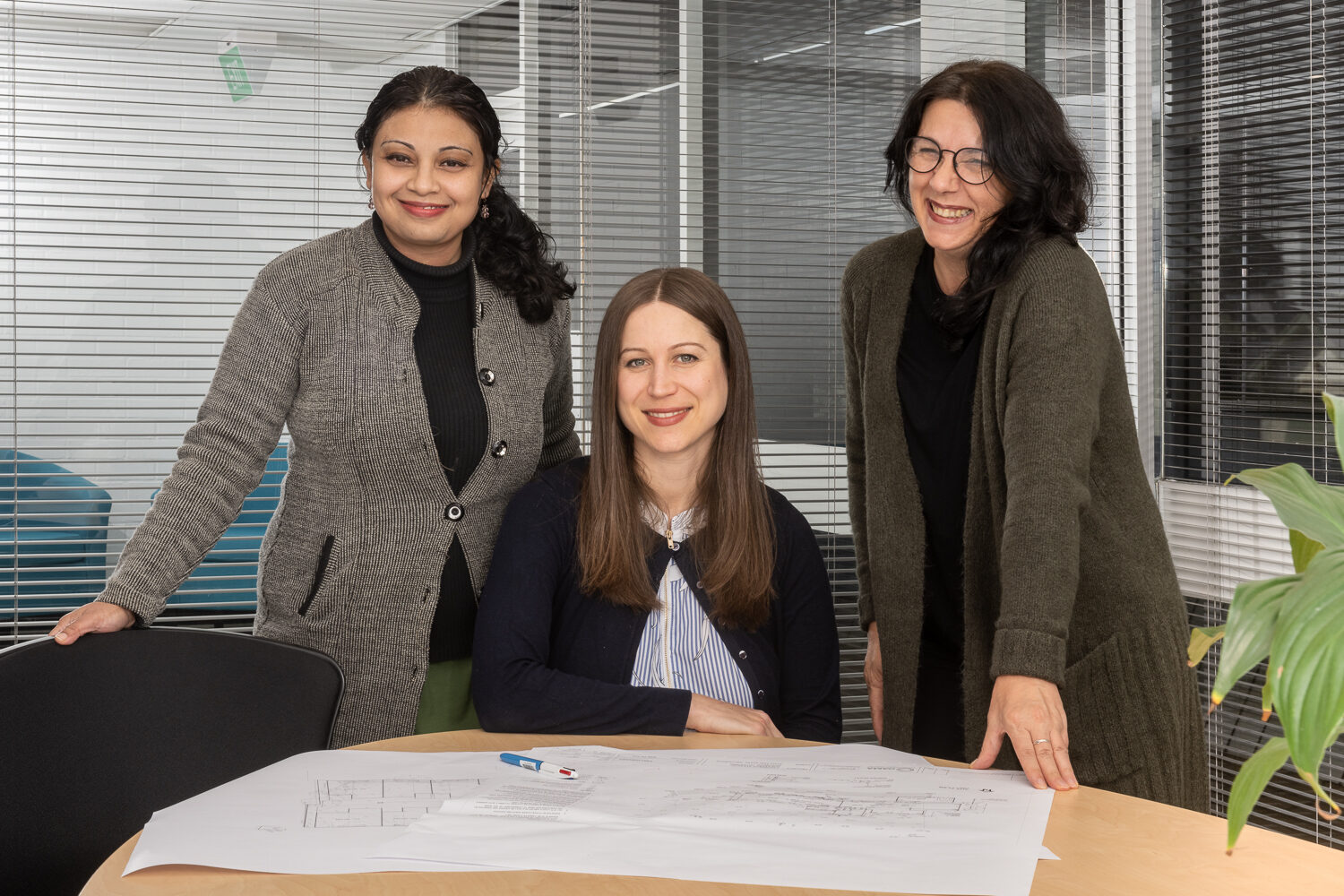 gama consulting is proud to highlight the achievements of our talented female engineers and technical staff as part of International Women in Engineering Day on 23 June.

Matthew Mammone, Director at gama consulting explains, "The initiative aims to highlight the amazing work carried out by women in engineering and technical roles overseas, across the country and in SA.

"We are proud of the culture at gama consulting and seeing the achievements of our female engineers and technical staff is great to see."
We catch up with Alice Los, Structural Engineer and Ivana Bakshi, Structural Drafter at gama consulting to share their thoughts on working in the field as well as challenges faced in the industry and advice for those wanting to pursue a career in the field.

Alice is an important part of the team at gama consulting as an Engineer, preparing civil and structural plans, mainly within the residential space.

Alice explains her interest in maths and art as well as a passion for design at school saw her enter the field.

I initially studied architecture however realised there was little math involved so I transferred to a degree in engineering and haven't looked back since
For Structural Drafter Ivana, a lifelong fascination with structures, buildings and monuments and what held them together saw her get into engineering drawing.

"I used to marvel at structures and who made them stand so confidently, turning the architect's dream into reality. I was curious about the techniques and skills needed," Ivana explained.
The ladies explain that while they love working in the field, working in a male dominated industry can at times have its challenges.
Alice explains, "Because engineering is so male dominated, I like to remind myself that if you are passionate about your work, it shouldn't make a difference whether you are a male or female."
"I think women should be given equal opportunities to prove their capabilities," Ivana tells.
And as to how more females can be encouraged to enter the industry, Alice explains, "I think exposure at a young age is certainly a great way for anyone to discover whether they have an interest or aptitude for a particular field.
"Perhaps offering engineering type subjects in high school would allow for more girls to discover whether the industry is for them."
Ivana offers, "I think schools can play an important role by helping kids focus on STEM subjects early on as well as trying to make these lessons as interesting as possible so that students, particularly girls can develop a technical approach and orientation towards these areas.
"Increased awareness to the various branches of engineering and the contribution they make to the economy and for the country in general is also important," Ivana says.
When asked for advice for girls or females wanting a career in the engineering industry: "If you are passionate about engineering, do not let your gender get in your way!", Alice explains.
Ivana tells, "Engineering is a fascinating industry to work in and there's no need to be intimidated by it. What actually goes on behind the scenes during the design and documentation process is actually really interesting.
"Seeking the right guidance, approach and pathway is the key to building a career in the engineering industry."
Photo credit – Sam Oster