Celebrating Finesse Built | Master Builders SA Awards 2023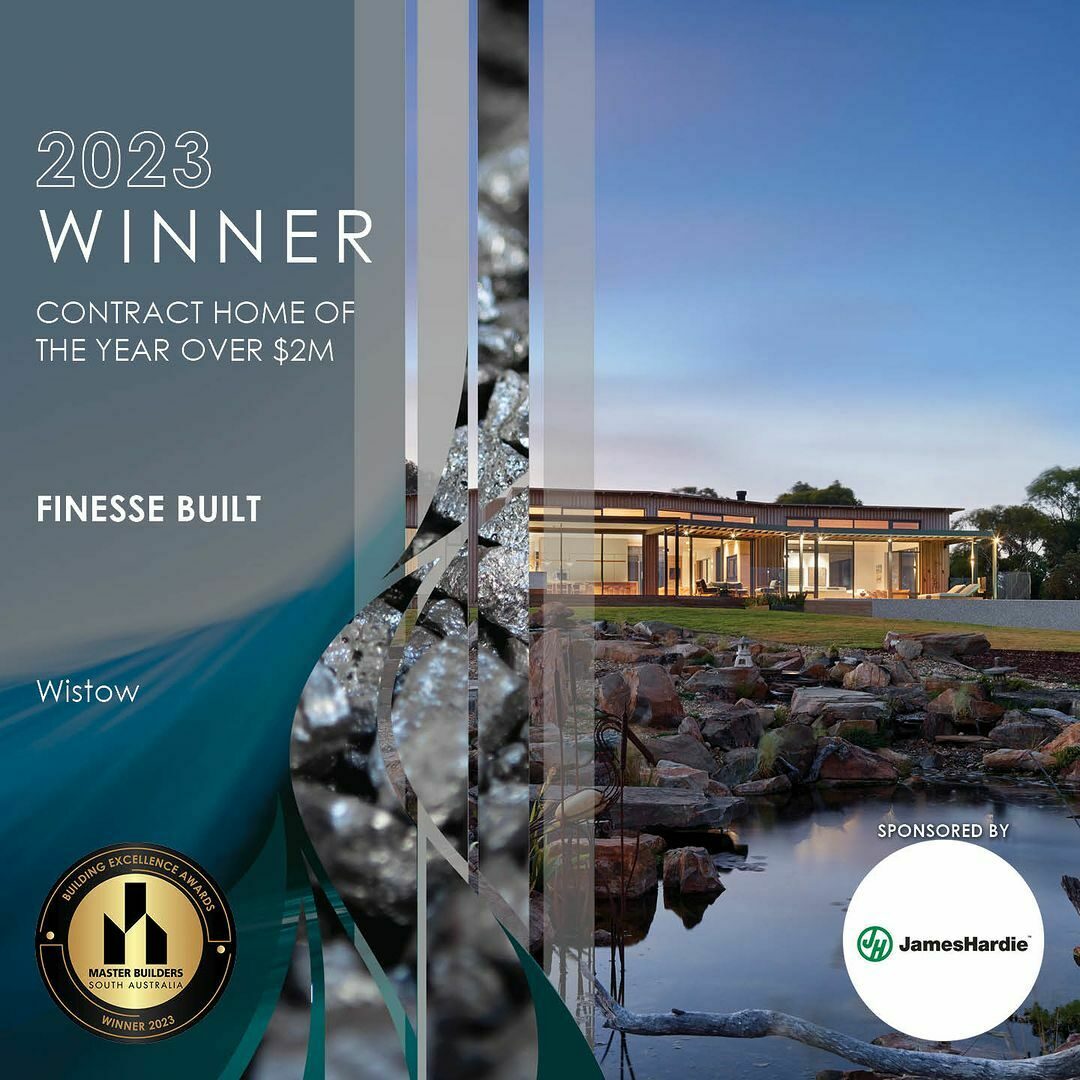 Congratulations to our long term client Finesse Built in their win at the Master Builders SA Awards in the category of Contract Home of the Year over $2M.

This magnificently built and finished home is the true definition of excellence executed by the team at Finesse Built.
The properties complexity of design and finishes were delivered with the simplicity and high-level craftsmanship we have come to expect from this magnificent builder. Flawless details at every turn and every room that would not be seen but enjoyed by the 'layperson' makes this property unique and in a class of its own. A worthy winner of this prestigious Award.

Find out more here: Finesse Built